Photo by The TEAR-N TAN Files
Brooklyn Brewery & Learned Evolution Present:
LOCAL X LOCAL FT. WIDOWSPEAK
Vensaire, Hard Bop
Wednesday, September 26, 2012
Gather round, party people!  Wednesday night's Local X Local proved not only an awesome musical success, but a grand feast for all the senses– everything from mouth-watering jam spreads courtesy of The Jam Stand, tribal-inducing nail art by Rianailz, to the hilarious and provocative memories made at The bkbooth. The night rounded out with exciting performances by Hard Bop, Vensaire, and Widowspeak, giving us the perfect combination of upbeat dance beats and slow shoegazing melodies. Savor some of the visual highlights below!
Want to add your own flavor? Share your photos & videos on our Flickr & Vimeo groups!
****
VICE – RECAP & PHOTOS
THE TEAR-N TAN FILES – REVIEW & PHOTOS & VIDEO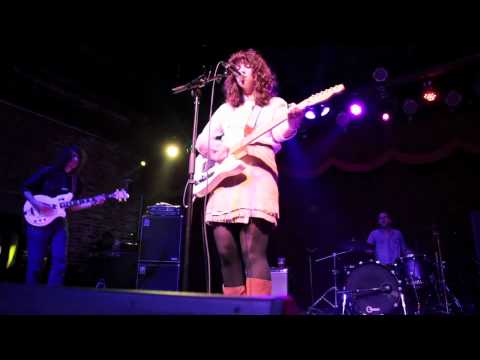 Photos:
Photo by Andrew St. Clair
Photo by Andrew St. Clair
Photo by The TEAR-N TAN Files
Photo by Andrew St. Clair
Photo by The TEAR-N TAN Files
Photo by The TEAR-N TAN Files
Photo by The TEAR-N TAN Files
Photo by Andrew St. Clair
***
The bkbooth:
Photo by The bkbooth (w/ The Jam Stand)
Photo by The bkbooth (w/ Rianailz)
Photo by The bkbooth
***
 Instagram:
Instagram by @brooklynbowl (The Jam Stand)
Instagram by @brooklynbowl (Rianailz)
Instagram by @rianailz
Instagram by @corpsecorpsboards (Vensaire)
Tags: brooklyn bowl, hard bop, instagram, live show, local x local, media recap, Music, photo, review, rianailz, the bkbooth, the jam stand, vensaire, video, widowspeak